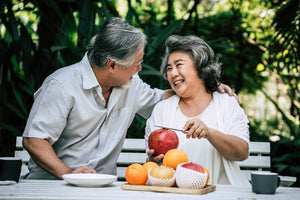 Fresh Veggies SG
Fresh Veggies SG is the place for all your vegetable needs. Providing you with the freshest fruits and vegetables at affordable prices, delivered right to your doorstep in Singapore.

Be inspired by our curated recipes for cooking and juicing, and learn how you can eat healthier and better from our healthcare tips and nutrition information. 
Your trusted fresh fruits and vegetables online delivery.
Shop Our Fresh Vegetable Picks!
---
Recipes
---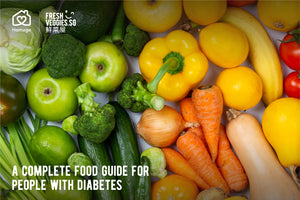 When someone is diagnosed with diabetes, their first instinct would be to cut down on sugary foods. However, sugar restriction is not the one and only goal of a diabetic-friendly...
Dietary Guidelines for Post-Surgery Recovery: Foods to Eat & Avoid After SurgeryCaring for a loved one who just had surgery, or recovering from an operation yourself? Find out more about...
Creating delicious alcoholic drinks with fruits and vegetables can be a delightful way to enjoy fresh produce. Here are some ideas for refreshing cocktails you can make using fresh ingredients...
Promos
---
As we celebrate our three-year anniversary of bringing fresh, nourishing produce to our community, we're filled with gratitude for your unwavering support. It has been a year of growth and...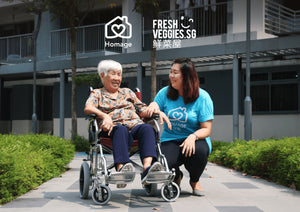 A fresh partnership is about to launch – Homage, a homegrown holistic home care provider, will be collaborating with Fresh Veggies to bring nutrition and care to more in the...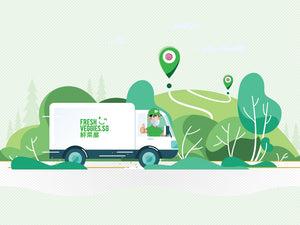 Delivery - Fresh Fruits and Vegetable
We deliver from Tuesday to Saturday, 2pm till 8pm.
No deliveries on Sunday and Monday unless indicated otherwise.
Unfortunately, we are not able to accommodate to special requests for delivery timing/slots at the moment. 
All orders with payment made by 9pm, will receive your delivery the next day.
If you prefer to receive your delivery at a later date, do leave us a note at check-out, or Whatsapp us with your order number at 8808 9680 to let us know.
Read more